WORLD PREMIERE: BFI LONDON FILM FESTIVAL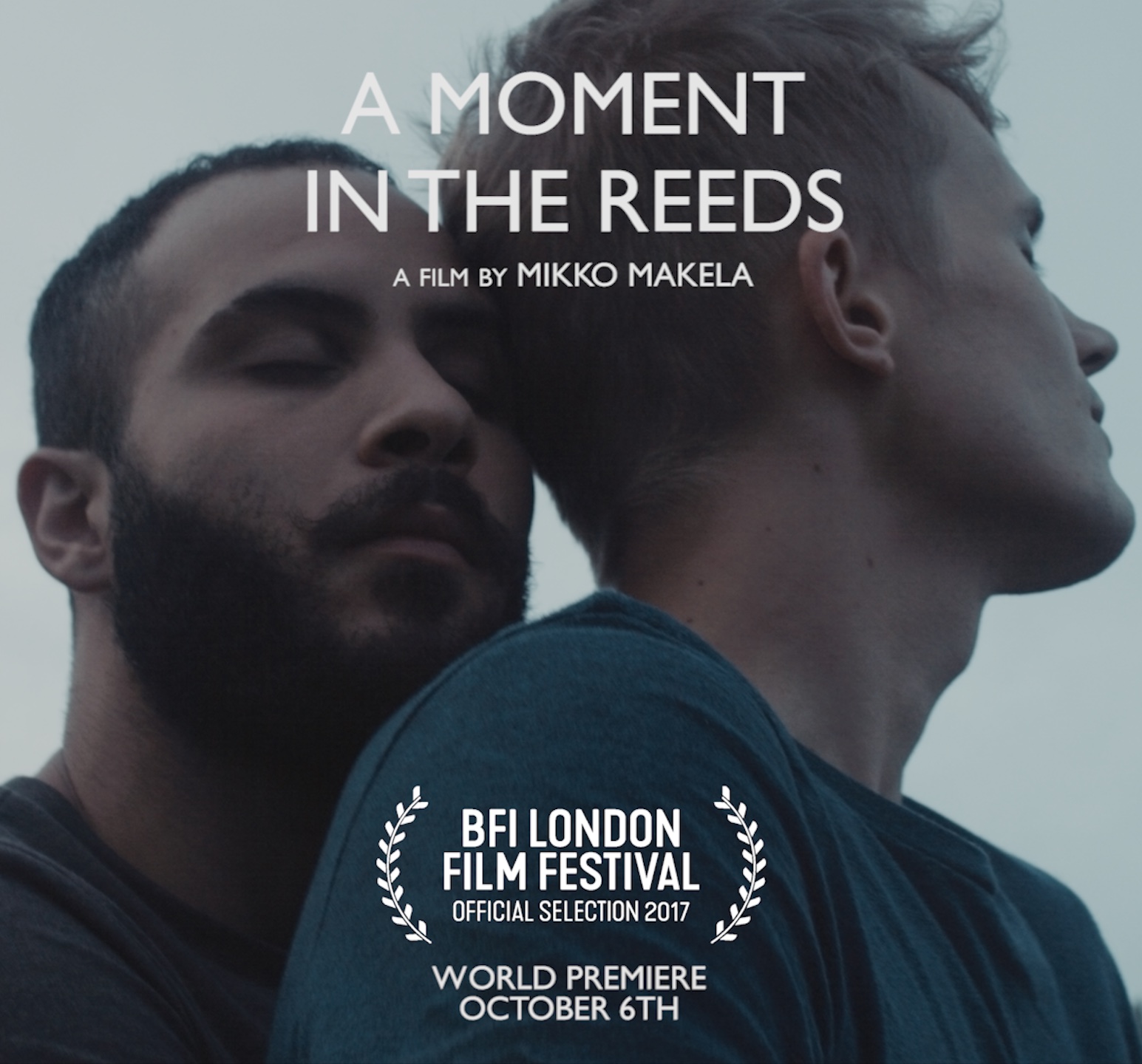 It's official! A Moment in the Reeds will be getting its World Premiere at the 61st BFI London Film Festival on October 6th, at 8.50pm at the Curzon Soho (Screen 1).

The film has been selected to be a part of the festival's "Love" strand alongside UK premieres from directors like Claire Denis, John Cameron Mitchell and Paddy Considine.
Following the premiere, the film will also screen at the following times:
October 7th (Sat), 12.45pm - Hackney Picturehouse (Screen 1)
October 9th (Mon), 6.15pm - Rich Mix Cinema (Screen 1)
The festival listing can be seen here.

Tickets go on sale to the general public on Sept 14th, earlier for BFI members.
Isabel Moir writes thus of the film: "Mikko Makela's stunning debut explores the relationship between two men, set against an idyllic Finnish summer. Whilst visiting his estranged father, Leevi meets Tareq, a handsome Syrian immigrant employed to restore the family lake house. Leevi's father departs for the city, leaving the two men alone in the beautiful remote countryside and enabling them to act on their impulses and the chemistry that clearly exists between them. Far removed from their everyday lives, the only immediate threat to the men's relationship is the eventual return of Leevi's father. But there's also Tareq's complex relationship with his family back in Syria. Makela sensitively explores the perspectives of both men, who long for some human connection, acceptance and a place to call home. Locating marginalised characters at the forefront of the story, Makela's film is a very welcome and refreshingly frank portrait of contemporary Finnish society."